'CONGRATULATIONS, OBAMA' OFF THE SHOULDER DRESS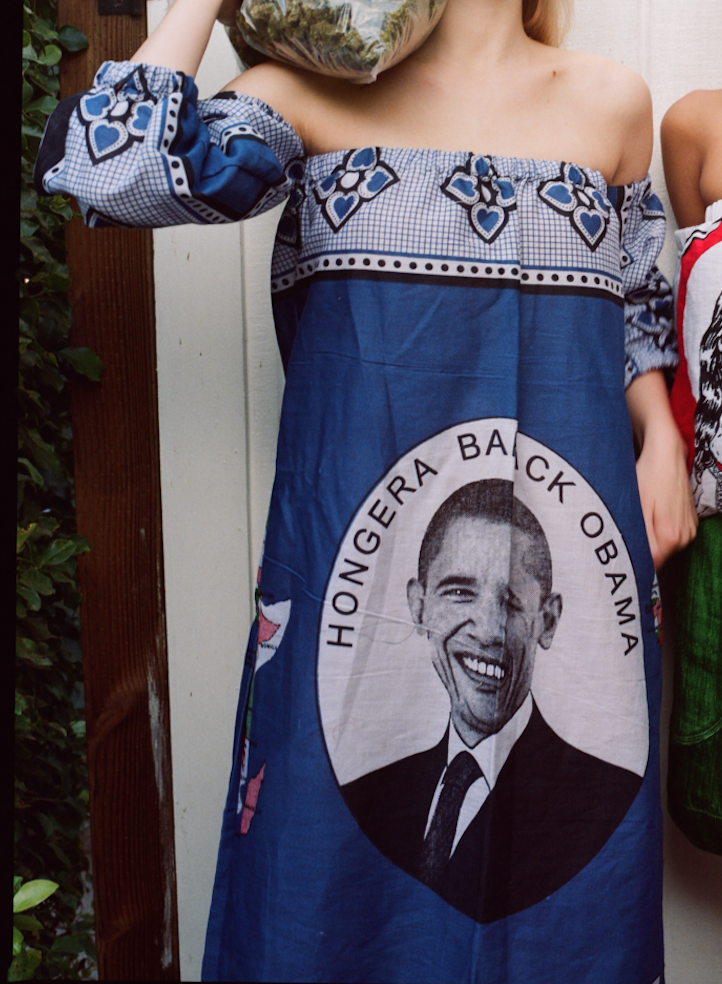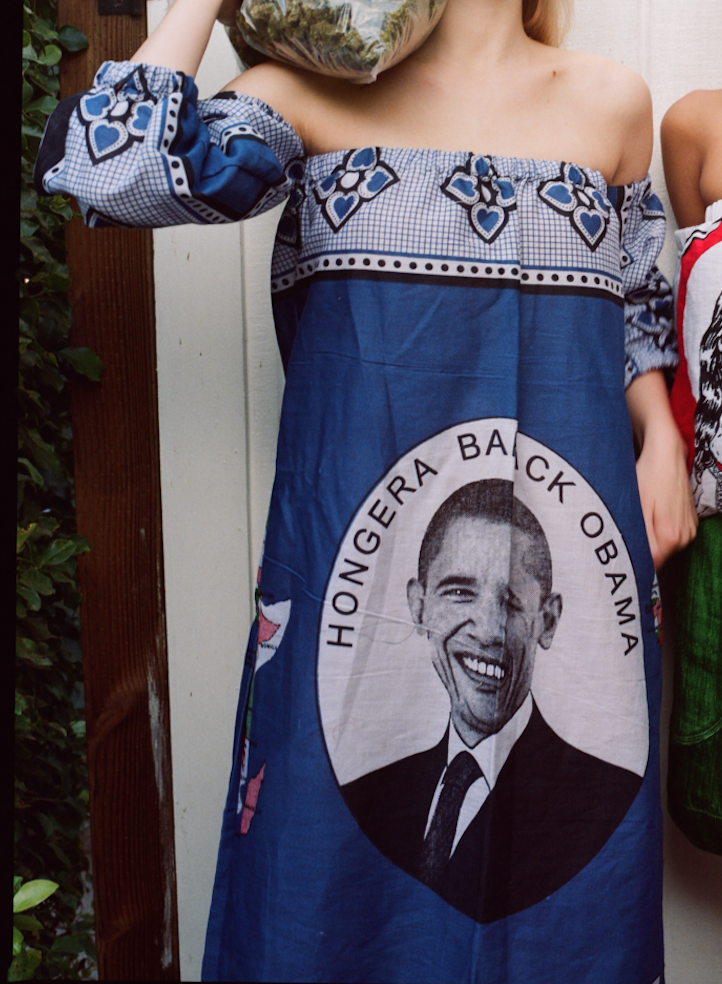 sale
'CONGRATULATIONS, OBAMA' OFF THE SHOULDER DRESS
Textile printed in Tanzania. Sewn in the USA.
Elastic bust and arms dress made from hand-printed deadstock textiles from Tanzania, c. 2008.
ONE SIZE FITS MOST
The Swahili text honors American President Barack Obama and reads, "Hongera (Congratulations) Barack Obama" and "Upendo Na Amani Ametujalia Mungu" - God has blessed us with peace and love.
Dry clean only.
*Ships within 1-2 weeks after order placement.